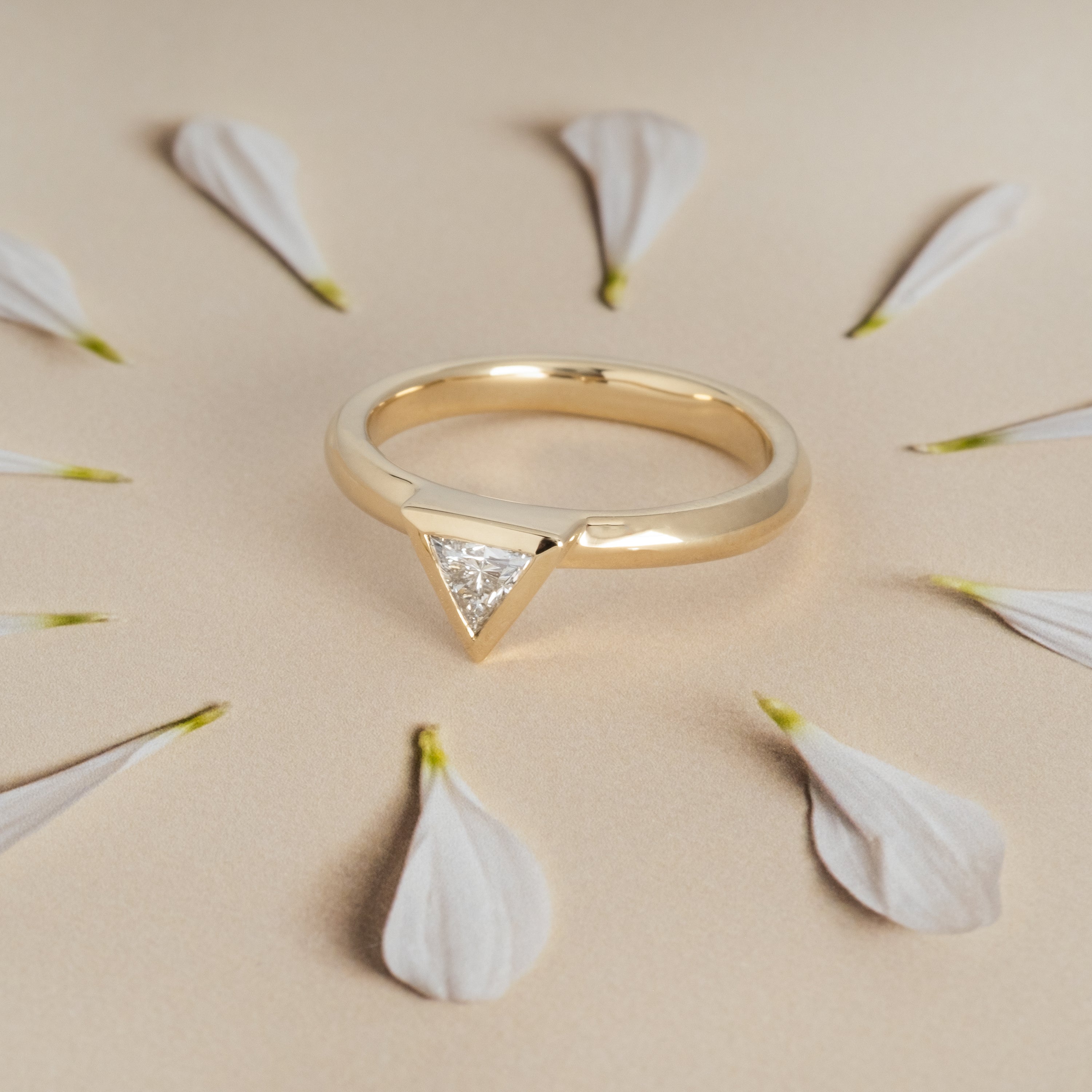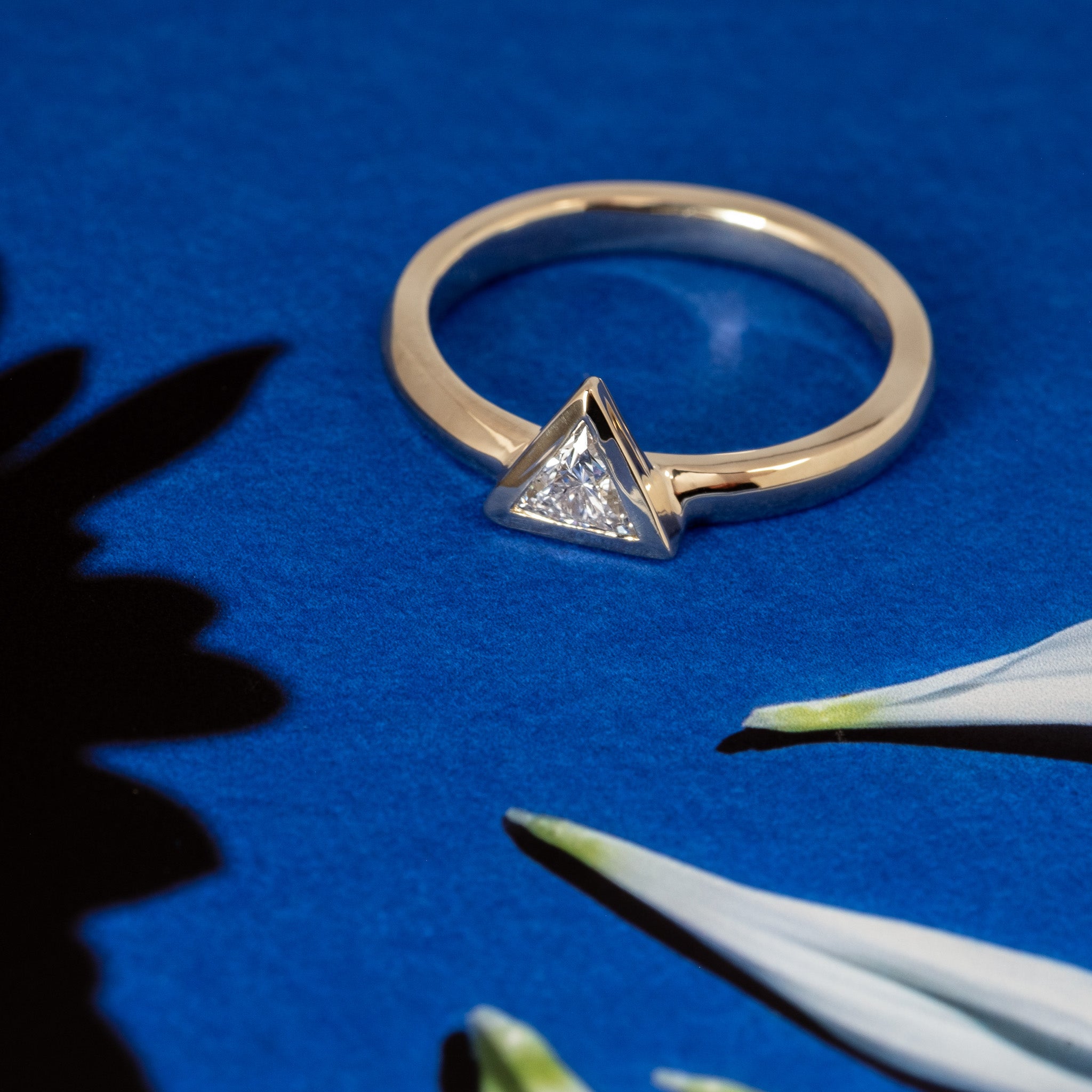 trilliant cut diamond ring
Description
Ethical sourcing
This one-of-a-kind ring is handmade with 14k yellow gold and a beautiful 4mm trillion-cut diamond. The 4mm triangle cut stone with the gold bezel setting gives this ring a stunning and unique look without being overpowering. 
Size 7 
This ring can be adjusted slightly, so please inquire if you are interested. 
 *Ring sizing
If you are unsure about your ring size please reach out to us and we will send you a ring sizer. Alternatively, any local jewelry store will help you determine your ring size.  
Metals -
Lundeen jewelry uses reclaimed and recycled gold, silver, and platinum. Whether casting, fabrication, or CAD, Lundeen Jewelry uses 100% recycled precious metals unless otherwise noted. The scrap is predominantly in the form of unwanted jewelry, jewelry processing scrap and is provided by one of our trusted refiners. 
Gemstones & Diamonds -
Lundeen Jewelry uses fairmined, traceable, and conflict-free colored gemstones whenever possible. We have numerous trusted sources and a variety of gemstones working with the collective - Ethical Gem suppliers
Lundeen jewelry uses recycled, Canadian mined, family heirloom diamonds. The sourcing depends on the projects and we are happy to discuss any details before the project.
trilliant cut diamond ring