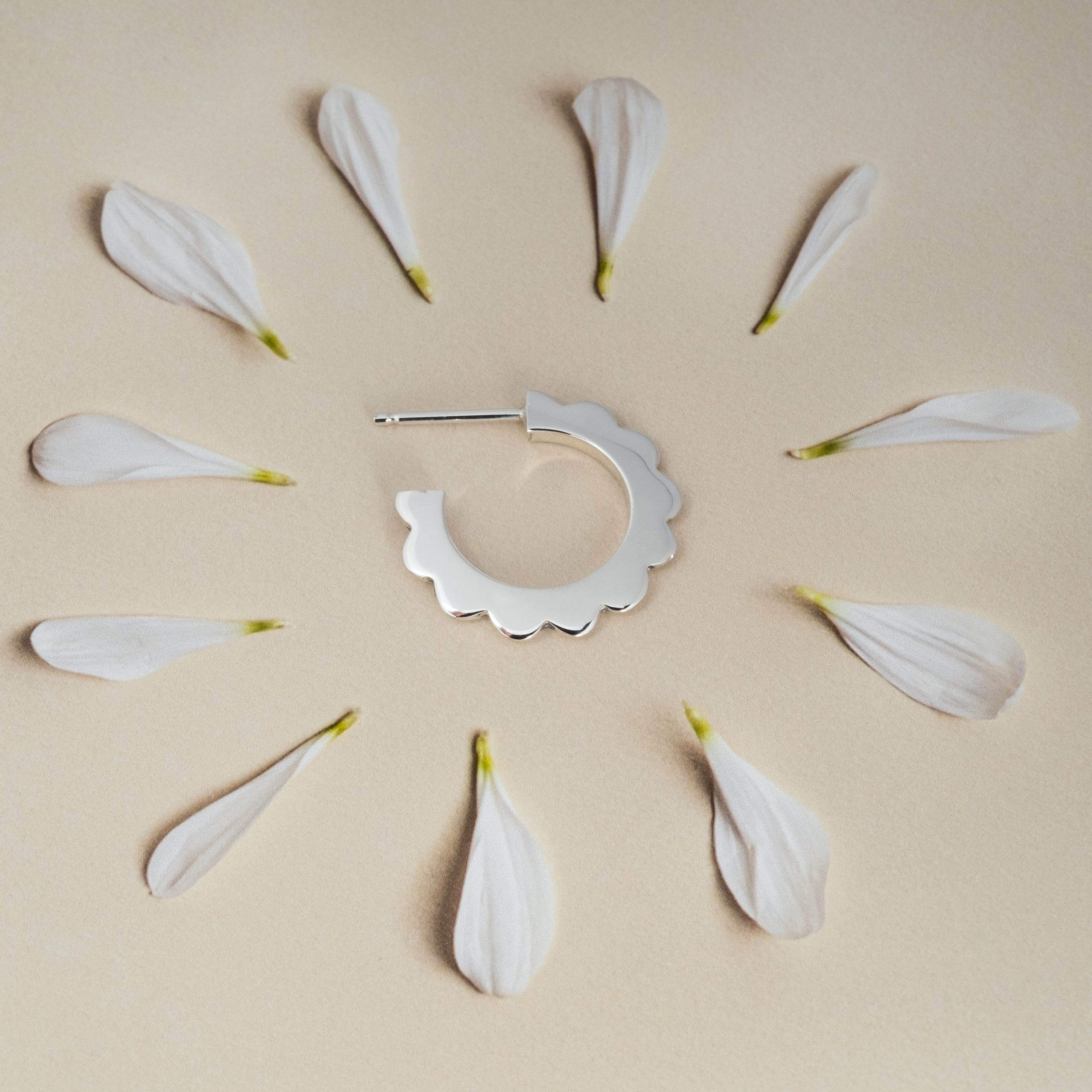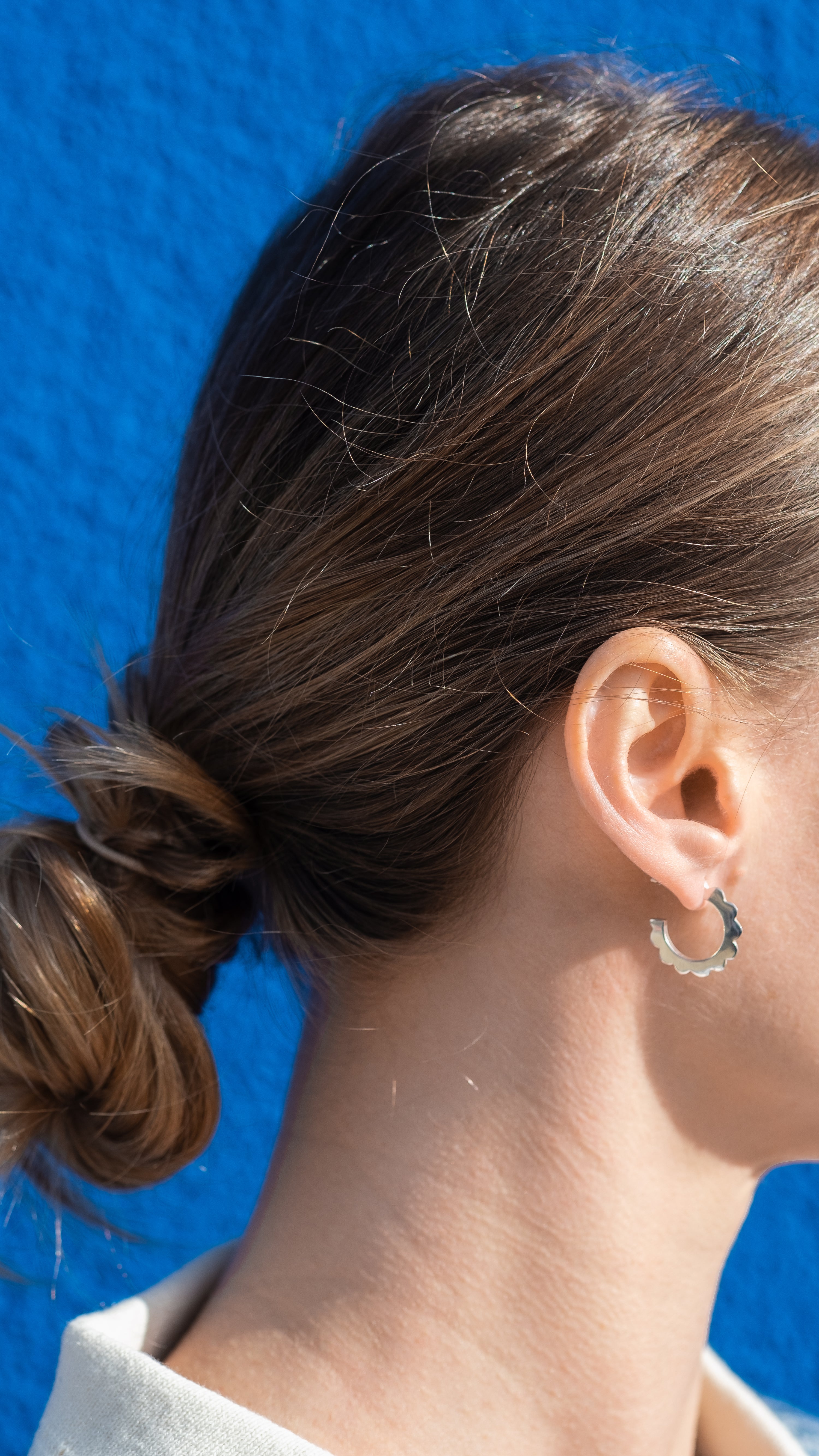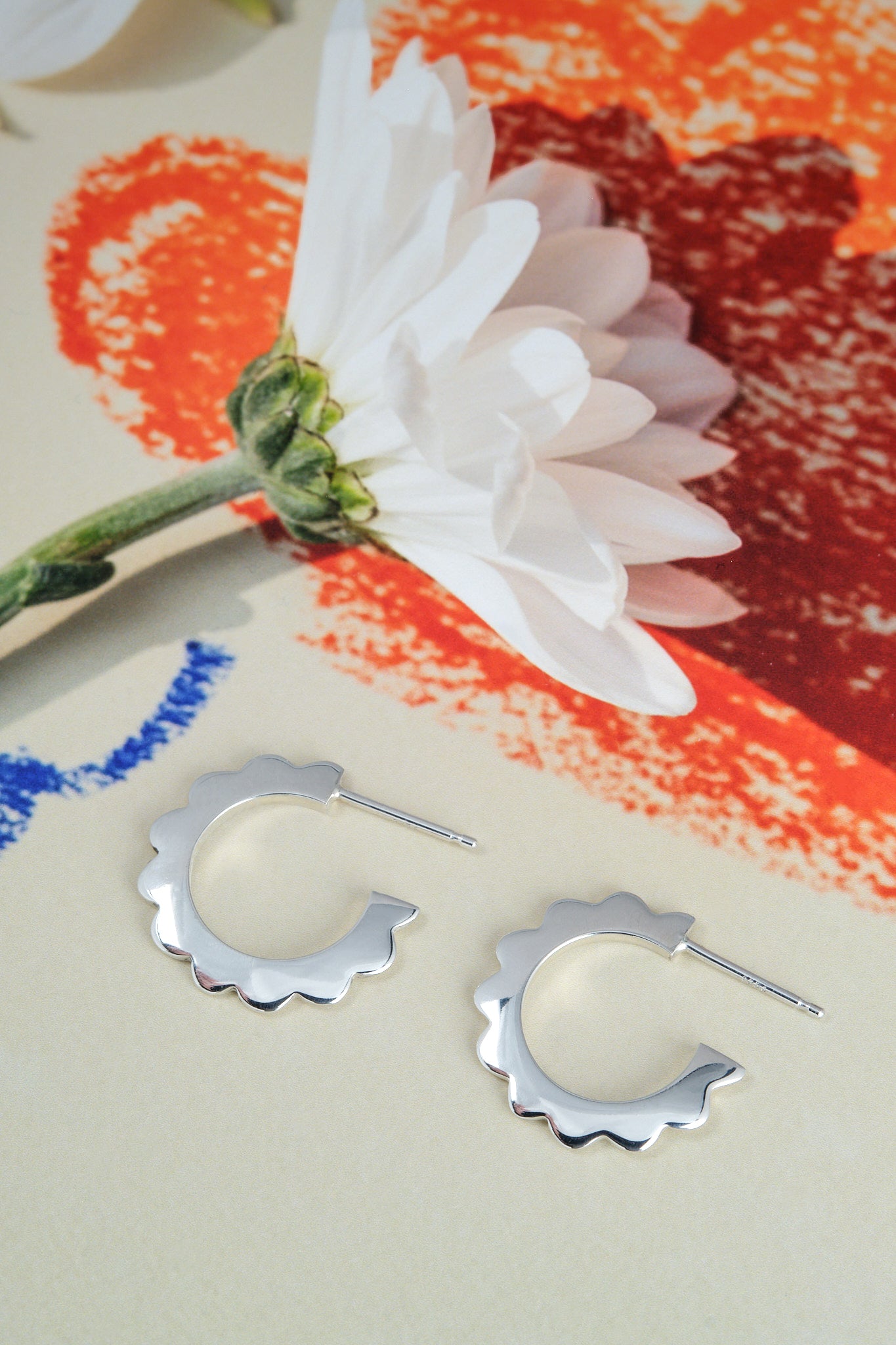 Description
Ethical sourcing
The Ambra hoop is a modern take on a classic hoop. These silver hoop earrings are perfect for everyday wear. The Ambra hoop finds an ideal balance between elegance and simplicity, giving you a perfect fit for any occasion. 

Made from 100% recycled materials

Hand-made in New York

Each piece of Lundeen jewelry is made by hand, slight variations may occur 
Metals -
Lundeen jewelry uses reclaimed and recycled gold, silver, and platinum. Whether casting, fabrication, or CAD, Lundeen Jewelry uses 100% recycled precious metals unless otherwise noted. The scrap is predominantly in the form of unwanted jewelry, jewelry processing scrap and is provided by one of our trusted refiners. 
Gemstones & Diamonds -
Lundeen Jewelry uses fairmined, traceable, and conflict-free colored gemstones whenever possible. We have numerous trusted sources and a variety of gemstones working with the collective - Ethical Gem suppliers
Lundeen jewelry uses recycled, Canadian mined, family heirloom diamonds. The sourcing depends on the projects and we are happy to discuss any details before the project.